Meet Wonderpost Garden Supplies NEW Head Gardener, well known Horticultural Consultant Neville Stein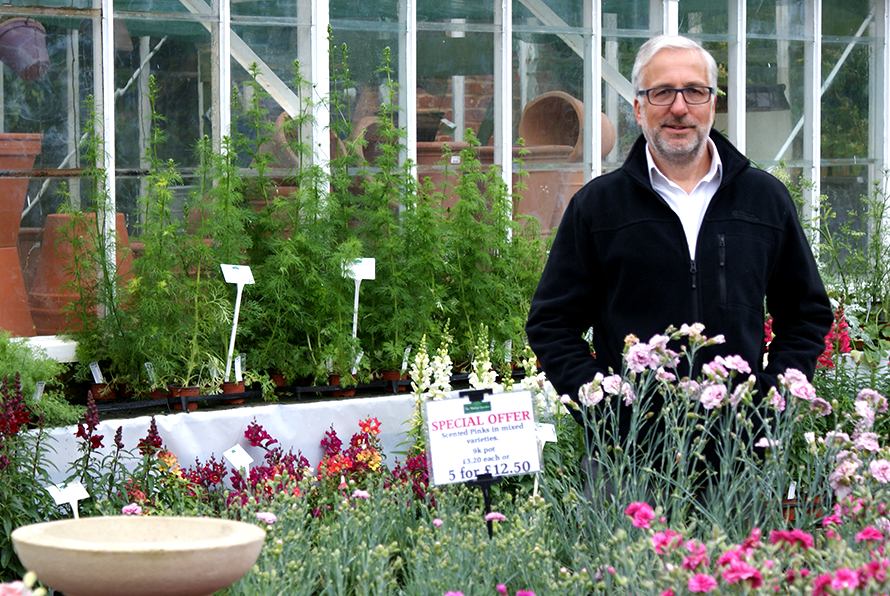 We're pleased to announce that Neville Stein is joining us as Head Gardener, a fancy title we know, but he's a fancy guy with over 25 years experience of the horticultural industry to share with Wonderpost's customers. Neville's written us a little Biography, see below, and we're hoping to put in place some really exciting ways of interacting with Neville, and the rest of the Wonderpost team, soon so stay in touch by subscribing to our newsletter by clicking here.
Neville discovered his passion for growing plants in 1977 he got a job at a small herbaceous nursery. Very quickly Neville discovered that he had found his career path and after experiencing all four seasons at the nursery he attended horticultural college in Pershore, Worcestershire - at the time, the UK's only specialist horticultural college. Since leaving college in 1981 he has had a variety of roles in the horticultural industry including spells working for some of the leading plant nurseries in the country such as Hilliers and Notcutts. Now 41 years later Neville is a leading figure in the UK's horticultural scene and works as a consultant with horticultural companies throughout the UK and Ireland, Neville also works internationally including China, Poland and the Czech Republic. He is also a trustee of the UK's leading horticultural charity 'Perennial' which supports horticulturalists in need.
Neville's favourite plants are Japanese maples which led him to make a trip in 2017 to visit the Japanese Zen gardens in Kyoto. Given time and a large plot of land his ambition would be to create a large collection of Japanese maples here in Suffolk.