The Answer Lies in the Soil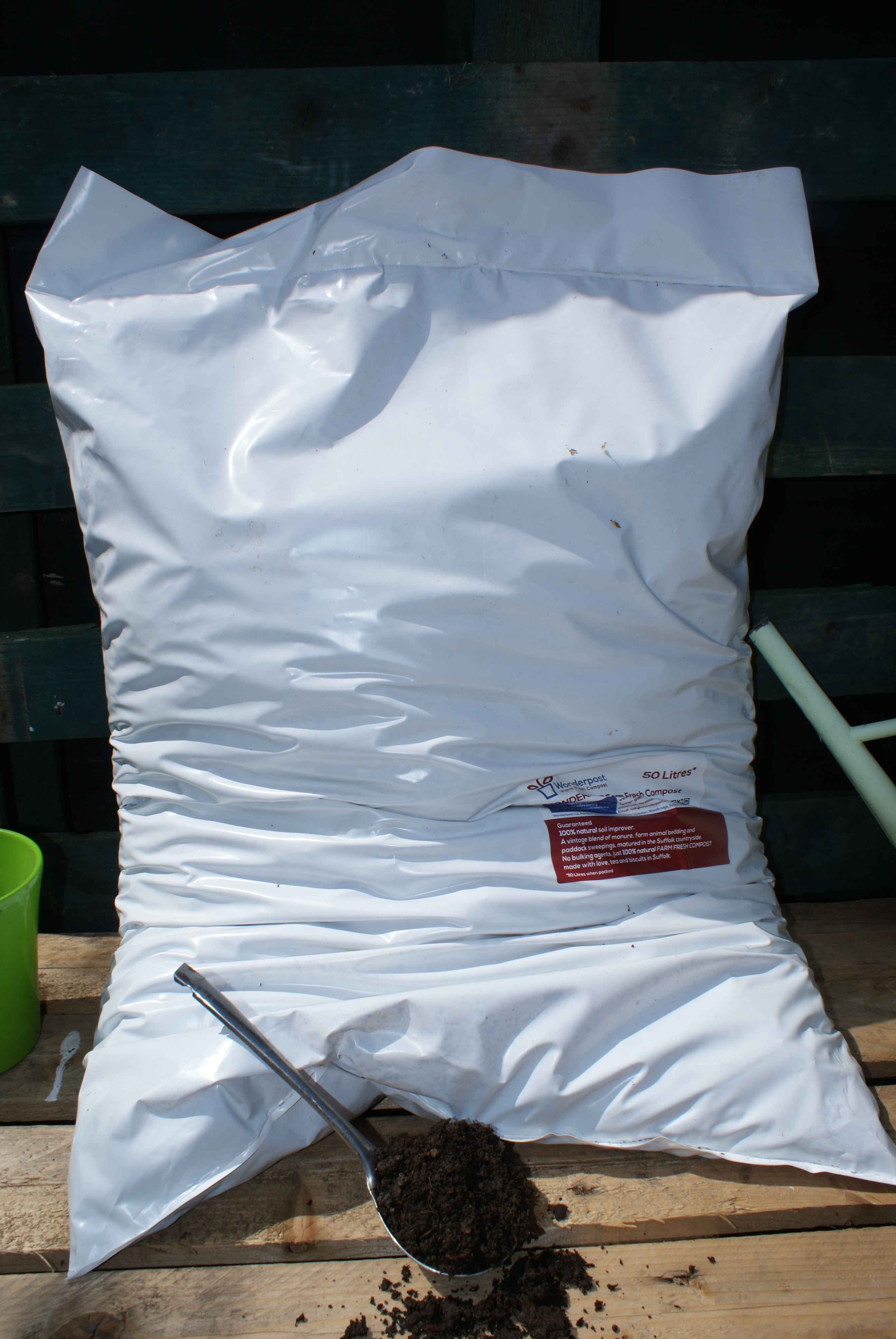 In the late seventies I had a great time at horticultural college. Set in the Vale of Evesham, Pershore College of Horticulture was a leading institution in its day. Staffed by experienced and enthusiastic lecturers the college provided education in a wide variety of essential subjects for the horticulturalists of the future. In casting my mind back to those wonderful days I often recall the aptly named Dennis Clay, one of our lecturers in soil science. From Dennis I learnt that growing fantastic crops begins with a healthy soil.
Here at Wonderpost we have taken Dennis' advice to heart and our signature product, Wonderpost soil improver does just that! Yes, it really works wonders on your soil. Not only will Wonderpost soil improver add nutrients to your soil but it will also help retain moisture – which in turn means that you need to water less. Our soil improver can also make heavy clay soils easier to cultivate. So, if you want healthier looking plants, increased crop yields and less work in the garden then add Wonderpost 'Farm Fresh' Compost to the soil.
Wonderpost is produced in Hasketon, Suffolk but of course if you are local you might already know that because the Chief Composter, Roger Gillingham has done a fantastic job at dotting our signs around the Suffolk countryside. If you are ever in the Hasketon area do call by and we can show you how we make this superb product. Actually, we don't really make it, we really upon our suppliers – the horses who live at Roger's livery yard. Whilst most of wouldn't relish the task of mucking out animals, Roger cheerfully does this on a regular basis collecting all the animal droppings and paddock sweepings into a massive pile. After 3 years and a lot of physical work to keep turning over the pile of paddock sweepings and manure, the resulting compost is ready to be bagged and then sold. We like to call it 'farm fresh' compost but perhaps we should call it environmentally friendly too. Why? Simply because the compost miles are minimal – before it is bagged it probably only travels 100 metres from the stables, across the road where it is stored and then eventually bagged.
So, as we say at Wonderpost, power your garden with our soil improver, and doesn't it feel great to know that you are using a product which is so environmentally friendly.